Late night comedy | ComedySportz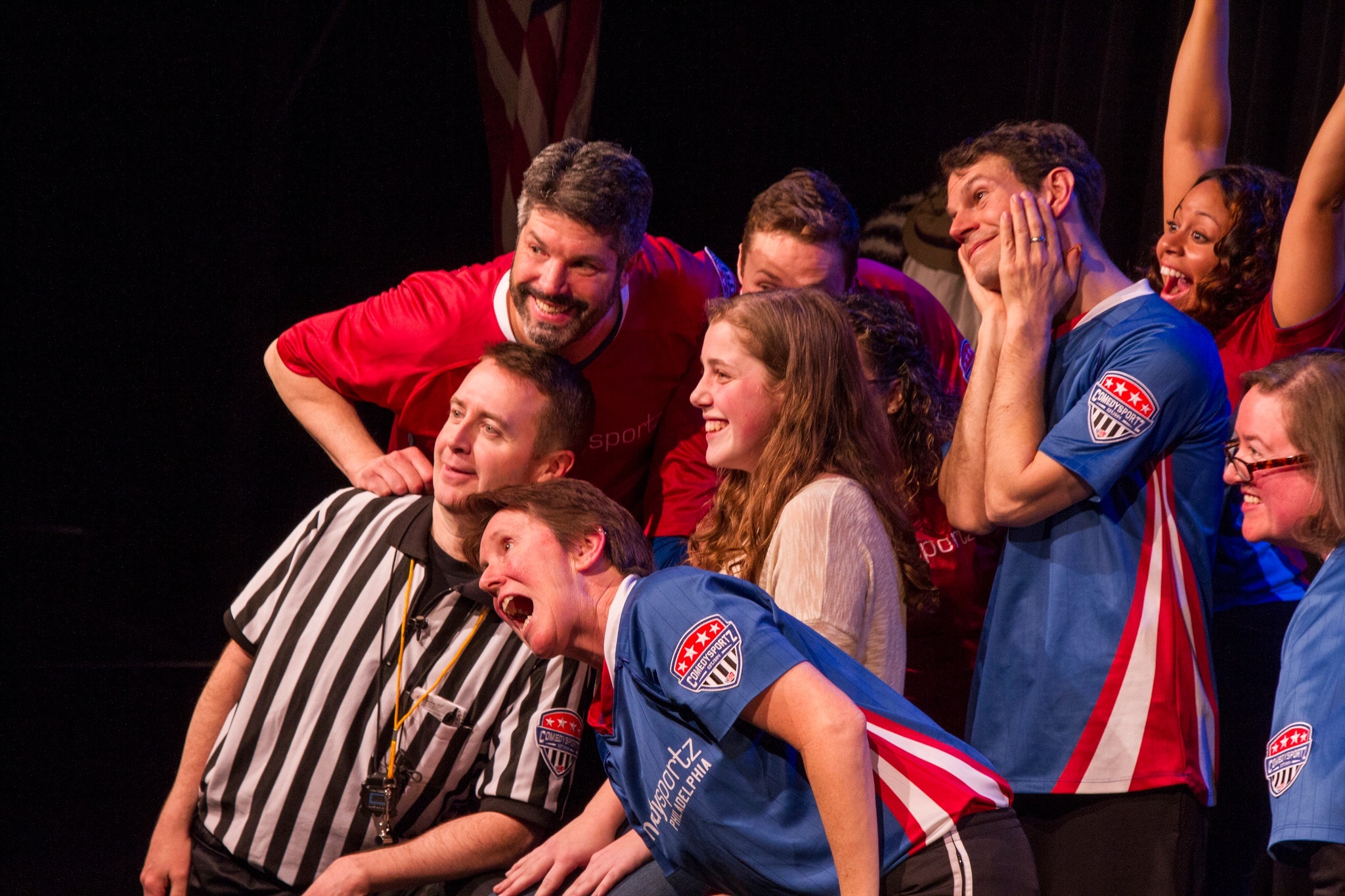 "Mass hilarity" - Philadelphia Inquirer
ComedySportz is Philadelphia's longest running comedy show.
Every Saturday night @ 10PM, two teams, The Philadelphia Fighting Amish and The New Jersey Turnpikes battle for the laughs of you, the Loyal Fans. The Players compete over several rounds using audience suggestions to create comedy scenes and songs using the sport's collection of official improv games. A Referee times the games, calls the fouls and keeps things moving while an Announcer gives scoring updates and color commentary.
ComedySportz is interactive; the audience gets in on the fun by awarding points, shouting out suggestions and choosing the WINNER!
Unlike comedy clubs, we have no food or drink minimums at our venue. We do have a concessions stand offering snacks and we are BYOB so feel free to bring along your favorite adult beverage (of course all PA liquor laws apply and visibly drunk/disruptive fans will be asked to leave).
Bring a group of friends or that special someone and enjoy a night of fast, smart comedy: ComedySportz!
For more information and Fan reviews, click here.
Schedule
Match Times:
Every Saturday night at 10:00PM (BYOB)
Check out our early match @ 7:30PM
Where:
CSz Philadelphia, 2030 Sansom Street (between Walnut & Chestnut and 20th & 21st)
Running Time:
Matches run 1 hour, 30 minutes with a short halftime (aka intermission).

Tickets:
$20 Adults / $15 for Students, Seniors and Military (with valid ID).
ComedySportz accepts cash and credit cards at the Box Office. Sorry, we no longer accept pelts.