This August, CSz Philly teamed up with Camp Fury Delaware to lead a fun and educational improv workshop for their teenage campers.
Camp Fury is a free camp for teen girls in Dover, Delaware that increases "female involvement in the Delaware emergency services arena while providing a safe space for young women to challenge themselves and grow through teamwork while female professionals from the responder agencies throughout our Small Wonder State talk and train campers in emergency response".
CSz Philly worked with the girls on their communication skills, confidence, spontaneity, active listening, and teamwork. How was it?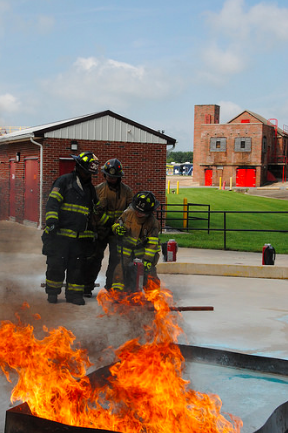 -Camp Fury
(Photo by
Christian Jackson)
Thanks for having us, Camp Fury, and congrats on an amazing program! If you are interested in having an improv workshop for teenagers (or any age) at your camp or school, please contact our Outreach Coordinator Emily Davis.
For more info on Camp Fury, click here.